Welcome To Bucks County Roses ....... 215-968-6200
 For over 85 years our greenhouses have been selling top quality roses.
VALENTINE'S USE OUR CONTACTLESS PICK UP PRE-PAID DRIVE THRU.
For the safety of our customers and staff.
 Place your pickup Valentine Drive Thru orders here on our web site: ORDER HERE 
        When you come down the driveway follow the DRIVE THRU signs to the side of the building.
       *Stay in your car, beep horn and your order with blank Valentine's card will be brought outside*
Please have your mask on. Thank you!
         Easy as that and you are on your way.
        VALENTINE'S DRIVE THRU hours Friday 8-8   Saturday  8-8  Sunday Valentine's Day 8-6

Take time to smell the roses.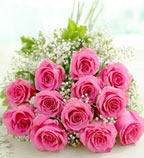 Store opens Weekdays at 10 AM and Saturday at 9 AM
Valentines Day Extended Hours
Thursday  2/11                 9 AM - 6 PM 
Friday      2/12                  9 AM - 8 PM 
Saturday    2/13               8 AM - 8 PM
Sunday 2/14                     8 AM - 6 PM
Roses For All Occasions
Beyond Beautiful Weddings By Pat
Consultations By Appointment
* Weddings * Proms * School Dances * Anniversaries * Gifts *
* Graduation *
Birthdays *
Dance Recitals *
Roses for all of life's special events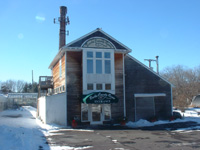 Bucks County Roses
Located on Rt. 532 (Buck Road)
Between Newtown and Holland Pennsylvania
Pennsylvania
's Only Rose Grower.
Locally Grown Roses are Beautiful, Fresher and Last Longer.
Contact Bucks County Roses